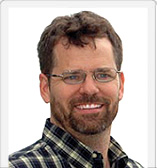 714-993-2300
Call Jeff for answers to all your printing questions NOW!
Printing Specialist in Orange County
Next Day Poster Printing started business in Anaheim, Orange County as Bryton Printing back in January of 1983. At that time, our most modern piece of equipment was our $300 answering machine and we did our poster deliveries on a motorcycle. We loved to print then and, we still love printing posters today. Thanks to our loyal customers, Next Day Poster Printing has grown steadily. Now our sales are over one million dollars per year.
---
Perfecting The Art of Printing Posters
Over the years, we have perfected the formula for printing posters. Orders that are in to us by 11am today can be ready for pick-up or shipping by 11am the next day. How do we print posters so fast and still deliver great quality? For the technically minded, we are direct to metal plate and we have a 5-color Komori Lithrone printing press. What you really need to know is every poster will be printed with care and craftsmanship.
When a poster-order first comes to us, the print file is inspected 5 ways to ensure that it will print the way you expect. Don't be surprised if you receive a call (yes a real person) with question about your poster. Once the file has been prepared for printing, we will send you an electronic proof to ensure everything is correct. If color is very important, you can request a hard copy proof. Our hard copy proofs are very color accurate. Included with every hard copy proof is Next Day Air shipping.
At Next Day Poster Printing, it is easy for us to go on and on about our quality and service. But, you don't have to take our word for it. Please request samples from Next Day Poster Printing. The samples are free and, we are happy to show off our good work.
Client Testimonial
Hi Jeff — Just wanted to let you know that the posters did come in Wednesday, and we were very happy with them! Thank you for an excellent price, fine product, and stellar service. We will keep your contact information for the future.
Beth Flannery
Walther Productions
NextDayPosterPrinting.com