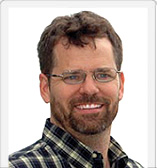 714-993-2300
Call Jeff for answers to all your printing questions NOW!
Poster Printing for Advertising
Using printed posters in advertising is one of the most preferable ways to communicate your message to your audience; poster printing is could be a challenge when it come to getting your posters printed exactly the way you expect them to be printed in order to attractively and accurately convey your message to your clients and prospects.
---
Advertising Poster Printing - Perfect way to get your message across!
Advertising poster printing is also an perfect way to get your message across to customers without spending a great deal of money. With the right kind of printed advertising poster, you can undoubtedly guarantee a successful event, promotion or message.
Please request samples of Advertising Posters from Next Day Poster Printing. The samples are free and, we are happy to show off our good work.
Client Testimonial
Hi Jeff — Just wanted to let you know that the posters did come in Wednesday, and we were very happy with them! Thank you for an excellent price, ?ne product, and stellar service. We will keep your contact information for the future.
Beth Flannery
Walther Productions
NextDayPosterPrinting.com